Biography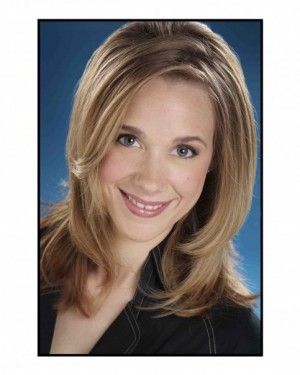 "As a radio host and as a singer, Suzanne Nance's vibrancy and commitment attract audiences." - Portland Press Herald
Suzanne Nance is the President and CEO of the nation's premier classical music station All Classical Portland.
Proclaimed the "Queen of Classical" by Maine's Portland Press Herald, and a "favorite artist" by Portland's Artslandia Magazine, Suzanne Nance is an award-winning broadcaster, soprano, actor and arts ambassador who has produced and hosted dozens of radio and TV programs and documentaries. Prior to joining All Classical Portland (Oregon) in 2015, Nance was a producer and host at WFMT Chicago and the voice of Lyric Opera of Chicago's internationally syndicated radio broadcast series. Nance was also the host of the Milwaukee Symphony Orchestra radio series (nationally syndicated) and producer and host of Salt Bay Chamberfest, Grant Park Music Festival, and Bravo! Vail radio series.
Suzanne has been praised for her interviews with artists such as soprano Renée Fleming, Sting, violinists Joshua Bell and Hilary Hahn, mandolinist Chris Thile, actress/comedian Jane Lynch, pianist Yefim Bronfman and maestro Sir Andrew Davis. Nance was recently named one of Portland's best radio personalities in the Willamette Week's 2017 "best of" Survey and is the host of a new show Sunday Brunch on All Classical Portland.
Suzanne Nance has also worked at WHYY in Philadelphia, Aspen Public Radio, and was the Director of Cultural Content and on-air morning host for Maine Public Broadcasting Network (Radio, TV and Web). During her tenure with MPBN (now Maine Public) from 2007-2014, she created, produced and hosted the Emmy-award winning series MaineArts! and created and produced a popular audio diary series titled Music that Moves ME. She has also been praised for her work on a series of TV documentaries (also produced at MPBN) including programs about Parkinson's disease (featuring Michael J. Fox) and Alzheimer's disease.
An active and sought after soprano, Nance brings her artistry and musical excellence to the operatic, concert and recital stages around the world. Hailed for her "crystalline voice" (Bangor Daily News) with "volcanic power" (Downeast Magazine) and exceptional dramatic abilities and comedic timing, Nance has performed a diverse range of music to sold out audiences across the United States and abroad. She holds a Bachelor of Music degree from Syracuse University and a Masters from DePaul University. Upcoming appearances include recitals of 20th Century French and American songs, an international tour of Poulenc's one-woman opera La voix humaine (libretto Jean Cocteau) and Schoenberg's Pierrot Lunaire.
Suzanne is a frequent guest lecturer and writer about music and an active arts ambassador. She speaks nationally about the power of music, the benefits of arts education, promoting emotional literacy and the importance of supporting cultural economy.
www.allclassical.org